Since leaving Calendar in summer so much has been happening in the world of work!  One of the things I was asked to do was host the very first Climate Change Summit for Yorkshire.  It was held by the Yorkshire Post newspaper and the Yorkshire and Humber Climate Change Commission earlier this month.  It was so interesting and humbling to be part of something so vitally important as our region works to deal with the problems which face us.
Politicians, business leaders and various organisations met at the Bury Theatre in the Leeds Royal Armouries Museum to hear the region's plans to deal with Climate Change in our part of the world, including the announcement of a fifty point Yorkshire Climate Action Plan.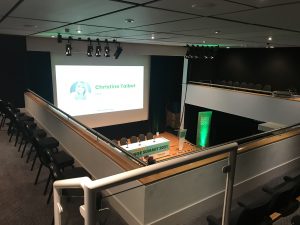 You can read about the day long event here 👇
https://www.yorkshirepost.co.uk/news/environment/watershed-moment-as-yorkshires-plan-to-cut-carbon-emissions-by-84-per-cent-by-2030-revealed-3451734
And here is some of the livestream of the debates from the day.